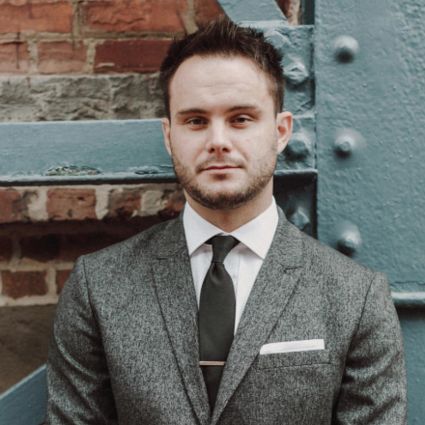 Lukasz Kukwa
Real Estate Advisor
Chat with me live!
A little about me
and why I love real estate
Inspired to develop relationships beyond a real estate transaction. I strive to deliver a quality product, service, and experience. Being active in the home renovation space and development process through personal experience allows me to add value when advising clients in identifying the quality of the home, addressing any potential risks that a property might pose and how to address them effectively and efficiently for long-term value and resale.
I focus my services on providing personal attention, consideration, commitment & expertise in efficiently valuing, marketing and executing on the sale and/or purchase of a home. Through this process, I continue to further my industry knowledge by focusing my efforts on always improving my approach in cultivating future relationships and processes. Prior to my transition into real estate full-time, I worked in the finance sector for corporate financial institutions on Wall Street. Although this was not a personally fulfilling career, it thought me the service skills needed and created a desire for something more which lead me to the real estate industry.
Moving to the United States at a young age, I watched and lived through the realities of my family achieving the American Dream which fuels my aspirations & drive for my own personal growth and drives me to bring value to those who work with me.
I hold a Bachelor's degree in Economics from Rutgers University & a current member of the National Association of Realtors (NAR), the New Jersey Association of Realtors (NJAR), North Central Jersey Association of Realtors (NCJAR), Associate of the NAHB Young Professionals & Metropolitan Builders/Contractors Association of New Jersey (METRO) as well as an affiliate of Giveback Homes.
My work and knowledge have been featured in multiple online publications, including Forbes, Realtor.com, MarketWatch, GOBankingRates, Reader's Digest, The Close, Seek Capital, Apartment Therapy, Fit Small Business, Quicken Loans and more!
–
My 10 Commitments to You!
I will always return your phone calls, emails and text messages with urgency
I will always give you the truth regardless of the situation
I will always provide you with expert advice and consulting so that you're able to make the best decision for yourself and your family
I will fight to ensure you get the most for your home in the right amount of time
I will always communicate with you proactively
I will always do what is right for your best interest
I will always use the most effective strategies to market your home
I'll do what I say
I'll proactively spend time every day searching for qualified buyers for your home
A referral is by far the best compliment and because my goal is to build my business 100% by referral, I'm committed to providing you an experience that makes you comfortable and confident referring me to people you know looking to buy or sell a home
Listings you'll love
with the expert advice you deserve
Our clients are awesome
and here is what they are saying
Loading...