We Provide Multiple Options in Making the Best Decision for YOU!
We'll present you with multiple options to help you in making the best decision & maximizing results in your home sale. We understand that buying and/or selling a home is more than just a transaction: it's a life-changing experience. We take great pride in the relationships we build and work relentlessly on your behalf to achieve your desired goals.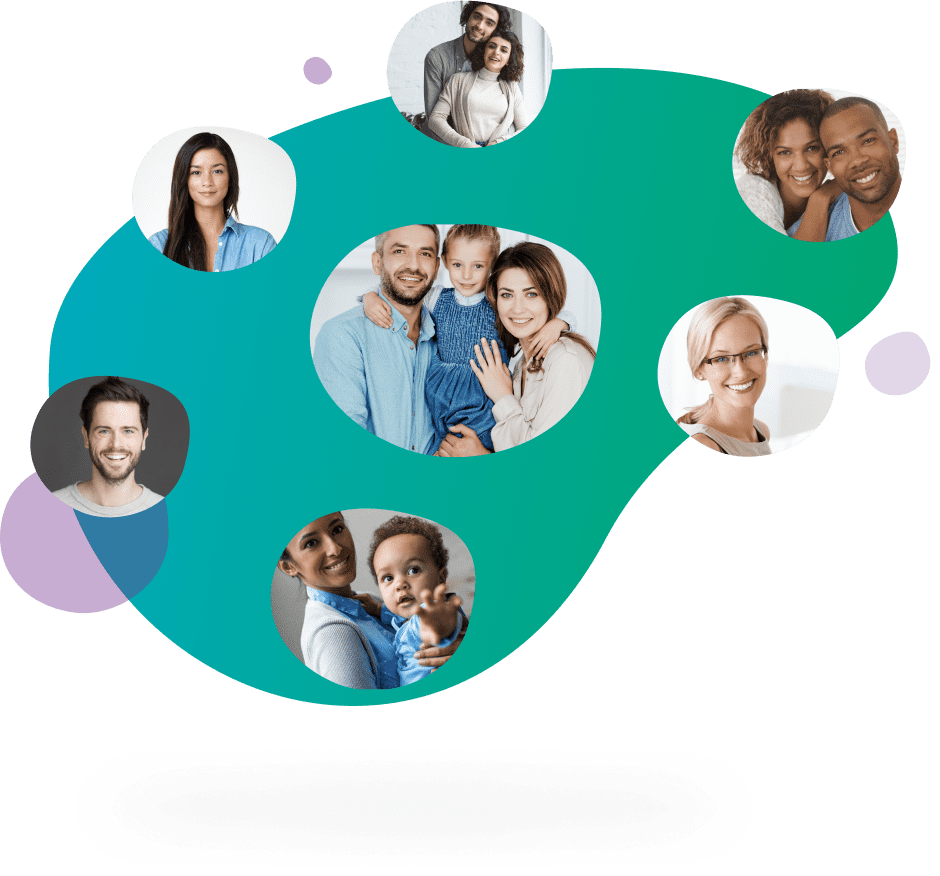 SERVICE > SALES
The real estate industry is more, if not all, about service than it is about sales. It's about who you work with and consumers are looking for someone who will serve them in the best way and provide the best results. Unfortunately, many in the industry approach the process by hoping they will convince consumers into buying or selling a home rather than providing honest value in advising a client on all and the best options available to them.
Specializing in both buyer and seller representation, I strongly believe in a 'Service Over Sales' approach that results in an experience centered around value, guidance, knowledge, and understanding how to match clients with opportunities that meet their desired goals. In doing so, it allows and makes sure clients understand the process and are fully educated about price trends and market realities that put them in a position that reflects their best interests in the sale and purchase of a home.
2021 Five Star Professional Award Recipient
Seller Representative Specialist (SRS)
Accredited Buyer's Representative (ABR)
Pricing Strategy Advisor (PSA)
Seton Hall Stillman School of Business Advisory Board Member
Customer Experience Certificate Program Advisory Board Member
Affiliate Member of Giveback Homes
Member of the New Jersey REALTORS® and North Central Jersey Association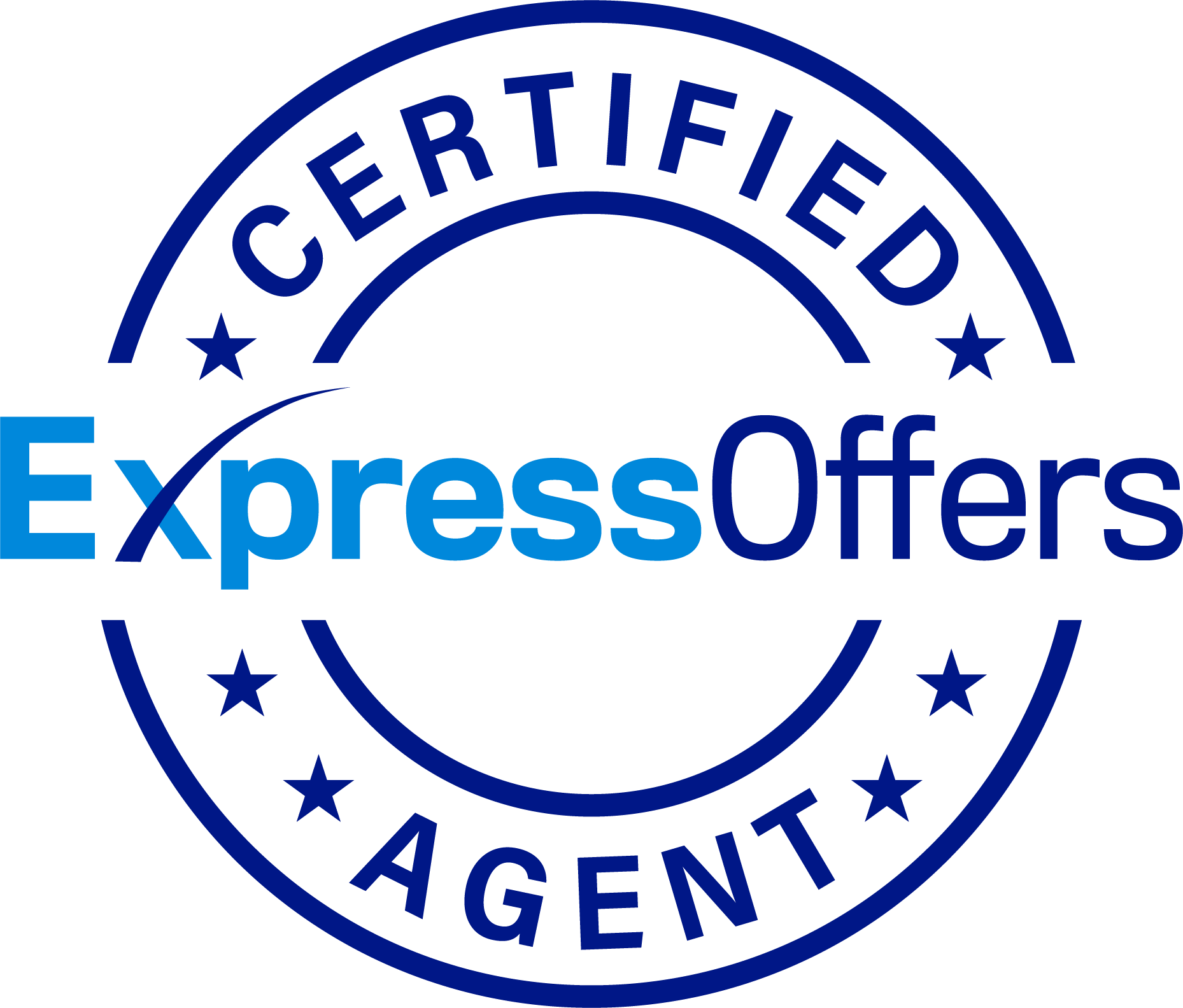 EXPRESS OFFERS CERTIFIED
ExpressOffers is a proprietary iBuying software platform that connects Agents to a marketplace of Institutional Investors or iBuyers where agents are able to build relationships with & have access to identify & connect sellers with Institutional Investors who offer a no-obligation cash offer for your home. This
provides an additional option always available to a seller whether they choose to use it or not in the marketing & selling of their home as well as allowing sellers to compare or explore all their choices. As a seller, if this option works for you, it also allows you to pay only the listing side commission at the sale!
➡️Learn How to Get Multiple Potential Cash Offers for Your Home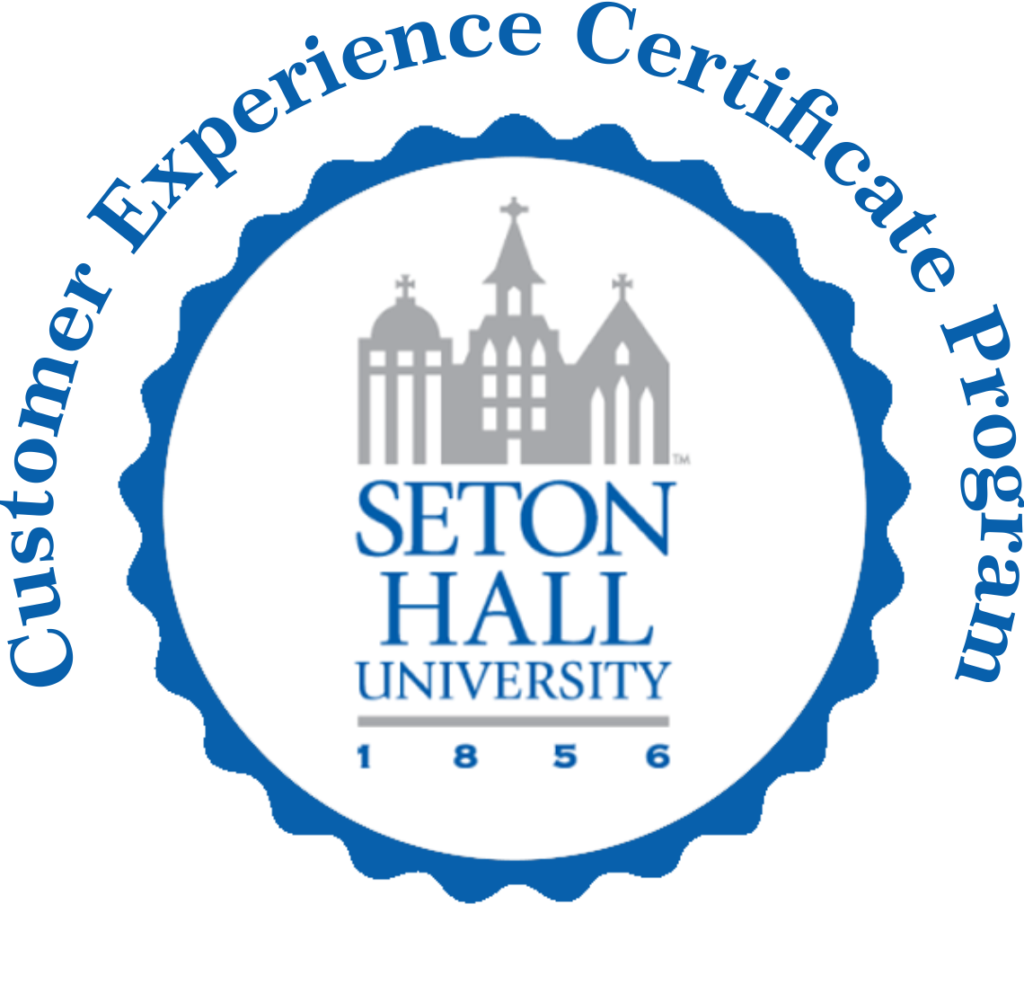 CUSTOMER SERVICE EXPERIENCE
Excellent customer experience creates brand loyalty, affinity, and superior service. The Seton Hall University Stillman School of Business Customer Experience Program is designed by industry experts and thought leaders, for professionals seeking advanced skills in this fast-growing discipline. Being a certified Customer Experience Certificate Program Advisory Board Member is an investment I've made into myself, my brand, and my business to learn and understand how customers feel based on their experiences as well as develop deeper customer insights and learn how to integrate innovative digital methodology that will make my services stand apart from the competition and aid in guiding homeowners in doing the same when selling or buying a home.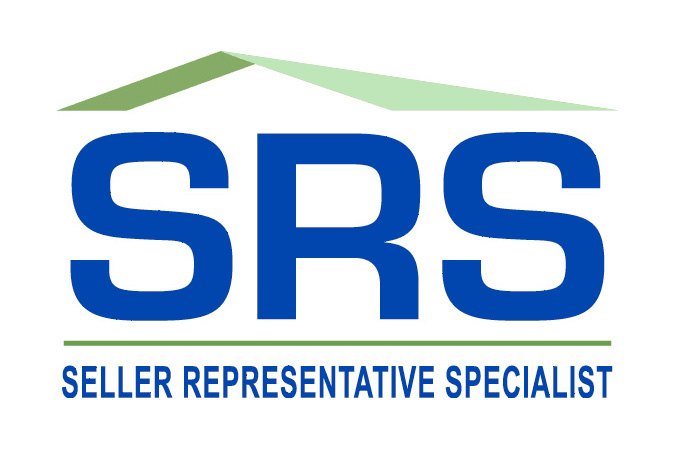 SELLER REPRESENTATIVE SPECIALIST (SRS)
The Seller Representative Specialist (SRS) designation is the premier credential in seller representation. It is designed to elevate professional standards, enhance personal performance and awarded to real estate practitioners by the Real Estate Business Institute (REBI) who meet specific educational and practical experience criteria. It provides a comprehensive foundation of skill development, training and resources to represent sellers in today's marketplace.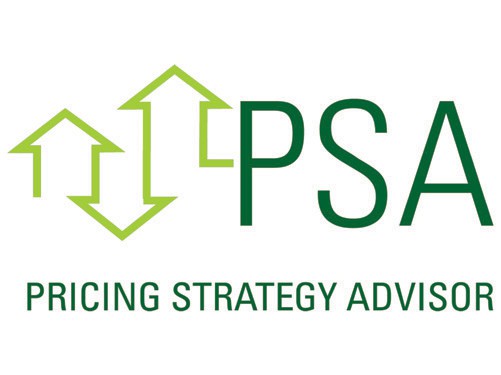 PRICING STRATEGY ADVISOR (PSA)
The Pricing Strategy Advisor (PSA) certification is specifically designed to enhance an agent's skills in creating pricing strategies, working with appraisers, and guiding clients through anxieties and misperceptions about home values and property valuation along with the Code of Ethics as it relates to pricing.
Value to Seller:
How to identify appropriate comparables, and where to find information about them
The role of supply and demand in pricing
How to adjust comparables
Specific challenges and special situations in making valuation adjustments
Understanding the full process and working with appraisers

ACCREDITED BUYER'S REPRESENTATIVE (ABR)
The Accredited Buyer's Representative (ABR®) designation focuses on identifying qualified buyer-clients in the home-buying process. There are many reasons to work with a qualified and trained professional who has earned the Accredited Buyer's Representative (ABR®) designation, representing best-in-class buyer services.
When you look for an ABR® before you buy or sell a home, you'll be served, not sold as your interests become their interests as well as someone who has gone the extra mile by completing specialized training in delivering the best in buyer-representation services. Additionally, a REALTOR® who has an ABR® designation also has an established track record, with proven experience in representing the concerns of homebuyers.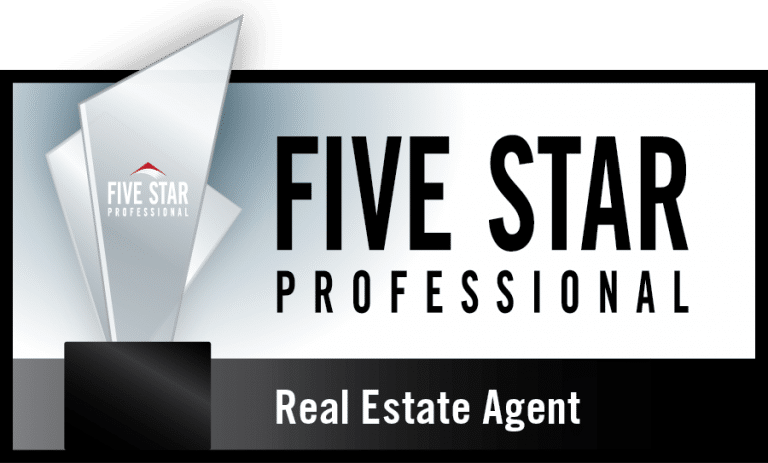 FIVE STAR PROFESSIONAL
Five Star Professional conducts market research to define and promote professional excellence within professions. The Five Star designation assists consumers in selecting a service professional based on an objective research methodology tailored to the specific profession. Five Star Professional joins forces with local and national media partners to publish our research to consumers and promote Five Star-designated professionals in more than 45 markets across the United States.
SPOTLIGHT MARKETING
---
Today's real estate market is competitive, there are many agents and services but the key to success is differentiation or doing common things in a way that brings value and results. In fact, a real estate agent is a service so comparing and understanding all of your options & being selective is your right in order to get outstanding service that meets your goals.
I strive to deliver exceptional property marketing that is designed to attract attention, showcase your property, and help your home sell in a timely manner as well as for the best price & terms. From professional photography to TV promotion, I'll ensure that your property is positioned to sell to the highest probability of consumers.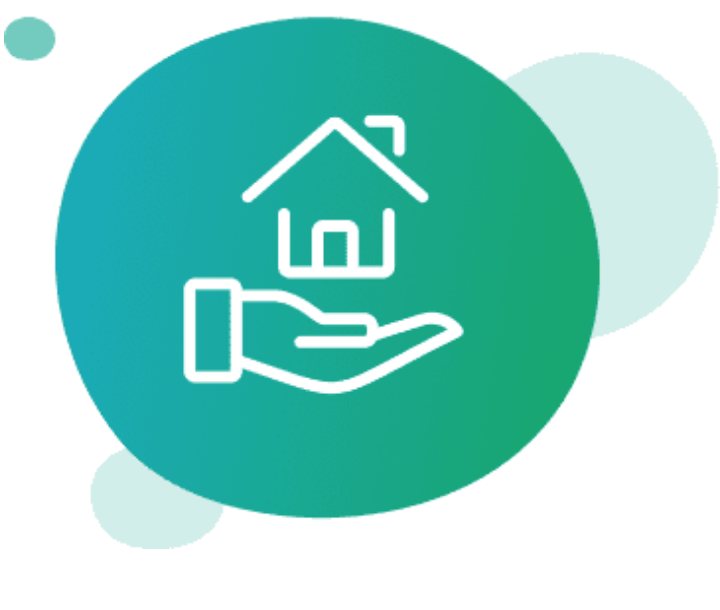 EASY EXIT AGREEMENT
I've structured the services I offer from a client-first mentality and one that will review all of your options in full transparency & put you in control in achieving your home selling goals to get your home sold within the first few weeks on the market!
My Easy Exit Agreement is additional to the Listing Agreement and designed to create accountability in the process so you will never be trapped in unnecessary long-term listing agreements. If there's ever a time where you're unhappy with the service I am providing or not delivering on what was explained or promised, just let me know and I will release you from the listing within 24 hours. I do this because I want to earn your business every day!
Before we agree to do anything, we will outline and review all expected timeframes and approaches in order to set expectations for your home sale.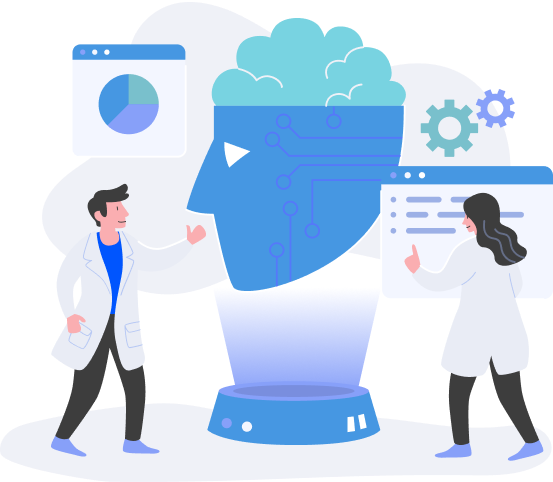 SMART SELLER PROGRAM
For some homeowners, the full services of an agent are not feasible, affordable, or may not be needed but they would still like the resources of an industry professional along with the option of possibly saving money on commissions and fees if they can. My Smart Seller Program, commonly utilized by For Sale By Owner clients, allows for the option to still use the resources of an agent if you are already working with a buyer or have found a buyer directly but would still like the management, guidance, and resources to manage the phases of a home sale to completion as a transaction management fee which is 1%of the sale price at closing.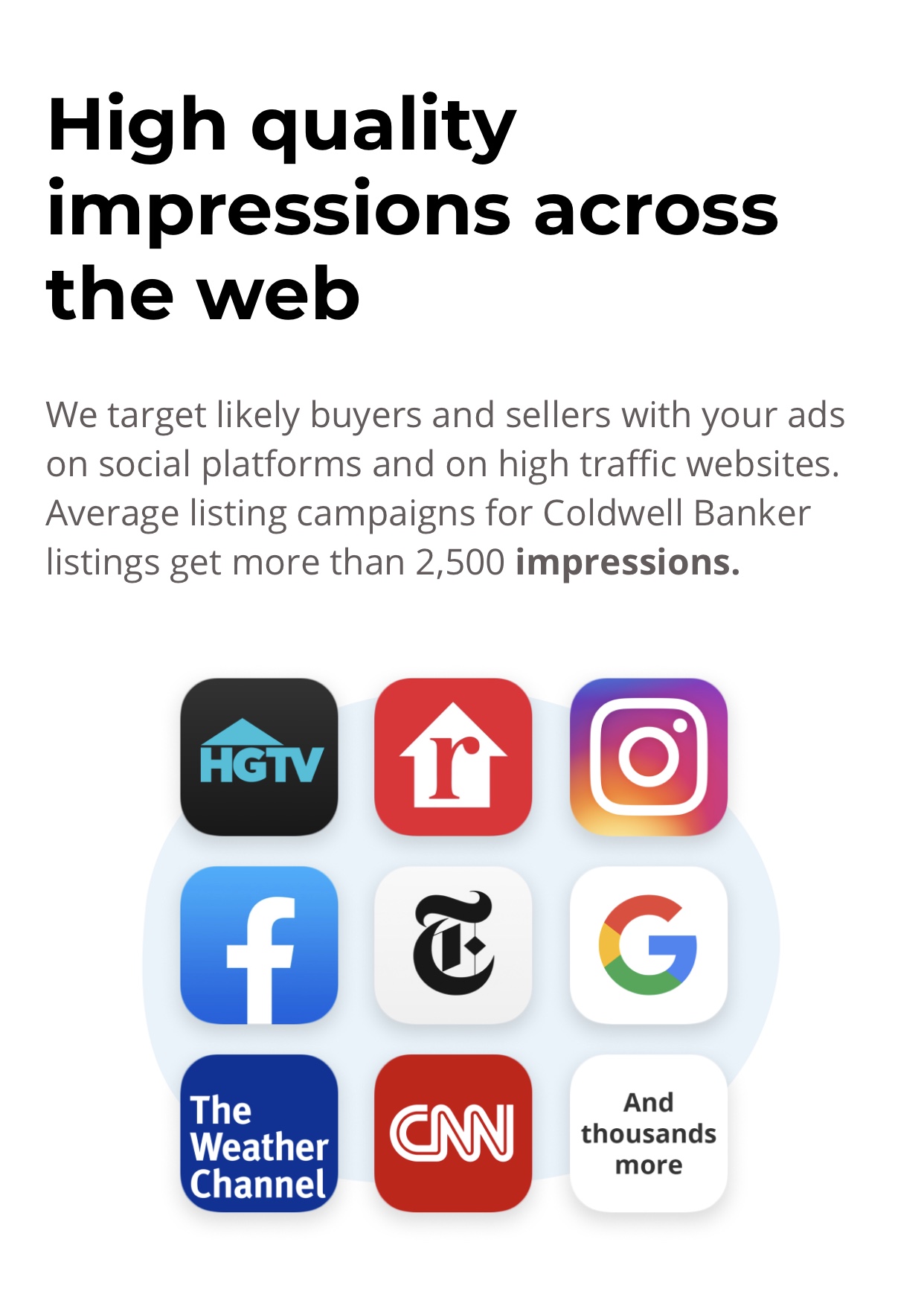 PROACTIVE MARKETING
While working together to sell your home or finding your next opportunity, you will gain access to a deep and effective network of marketing activities by implementing prepared strategies to increase exposure & create competition for your home.
The combination of innovative marketing channels and a Proactive Marketing Approach results in leveraging the market conditions to put a homeowner in the best position to not just list a home, but about putting the systems in place to do what is required to maximize results with the intention to sell your home for the best price, terms, and timeframes.
Targeted audiences will see your ads across the web and on social platforms which include: HGTV, Waze, Realtor.com, The New York Times, Facebook, Instagram, CNN, Google, and more!
High-Definition Technical Professional Photography centered around visual story-telling
Targeted Online Advertising
Dedicated Property Website & Property Tour
High-Quality Property Brochure & Print Advertising
Area REALTOR® Notification
Silver Envelope Neighborhood Announcement
'Just Listed' eFlyer Marketing
Mobile Brochure & Lead Generation
Online Property Syndication
Social Media utilization across Instagram, Facebook, Google +1000 other affiliated websites
Weekly Communication and Property Activity Reporting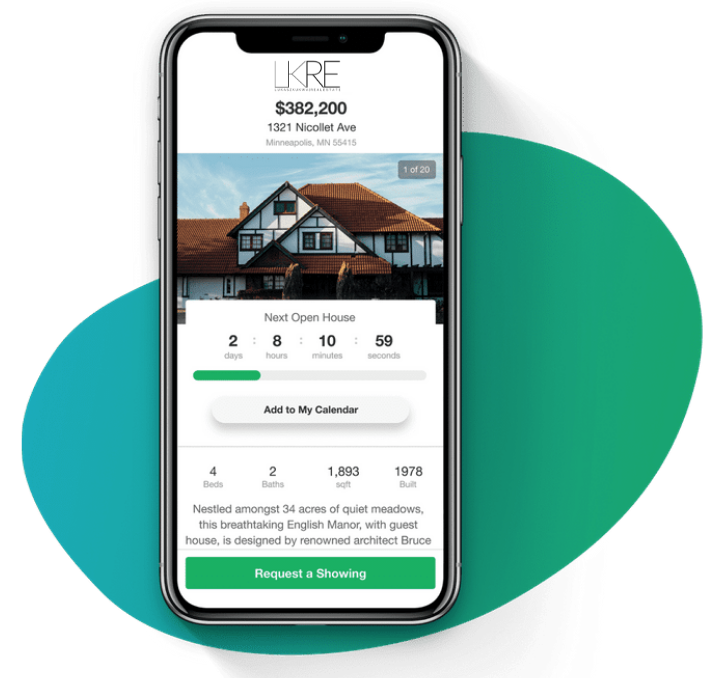 REACHING THE RIGHT PEOPLE
Together, we will reach your desired goals by being proactive in our marketing efforts and utilizing migration data along with home and demographic data to provide insights into who is moving into your location's zip code as well as the best zip codes to market your property based on your area's demographics to target and match qualified buyers with the highest intent based on internet behaviors & consumer activity.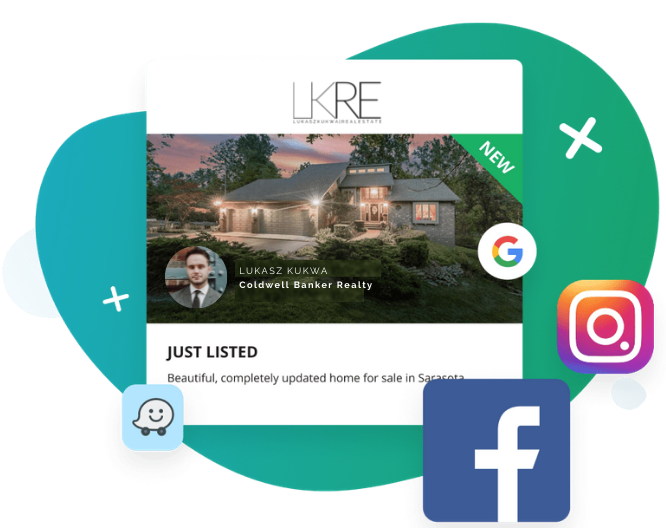 TARGETED AD CAMPAIGNS
Using your property information we'll create digital and print ad campaigns across various channels where we will be able to track performance, reach your target audience and provide that feedback back to you, using it as valuable data in order to be effective and intentional with our marketing as well as to tweak and/or alter our strategies through the progressions of the sale.
Let's Go Over Your Options!